Critical Wit #42 - Rosie Redfield on 'Arsenic Bacteria': One Year Later
[ 31:50 ]
Play Now
|
Play in Popup
|
Download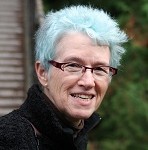 Dr. Rosie Redfield is a microbiologist at the University of British Columbia and science writer for the Field of Science blog network.  In this episode, guest host Sophie Bushwick talks with Dr. Redfield about her work on whether bacteria have sex, the possibility of arsenic-based life forms, and the importance of blogging and open science.  Dr. Redfield has recently been named one of Nature magazine's 'ten people who mattered in 2011.' You can follow Rosie Redfield on Twitter @RosieRedfield and subscribe to her blog at http://rrresearch.fieldofscience.com.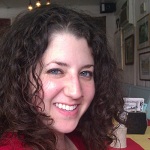 Sophie Bushwick is a freelance science writer who contributes to Scientific American's Sixty Seconds Podcast, and the io9 blogging network.  You can subscribe to her blog called "Life is just a theory" at www.sophiebushwick.com and follow her on Twitter @SophieBushwick.
If you enjoy this podcast, please consider 'liking' the Critical Wit page on Facebook and/or give it a rating in iTunes. You can also follow Critical Wit on Twitter @TheCriticalWit.  Thanks!