Critical Wit #59 The Song of Achilles (Madeline Miller)
[ 25:16 ]
Play Now
|
Play in Popup
|
Download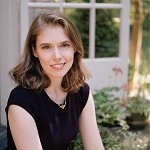 Madeline Miller is the author of "The Songs of Achilles", released in March of 2012, which retells the events leading up, to and throughout the Trojan War through the eyes of Patroclus, a minor character in Homer's Iliad.  We follow Patroclus from childhood as he develops a close friendship with the Greek hero Achilles and they eventually become lovers. This is Madeline's first novel and has had a great reader response. In this episode, guest host Julia Jenkins talks with Miller about her new book and the ancient Greek myths that inspired it.  Also listen for a hint as to her next work! Learn more about Madeline and her work at www.madelinemiller.com.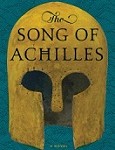 (update: Miller has just won the 2012 Orange Prize for Fiction with "The Song of Achilles)
Julia Jenkins is a librarian and book blogger at pagesofjulia.com, where she reviews a diverse collection of fiction and nonfiction, including audiobooks and occasional other miscellany.
If you enjoy this podcast, please consider 'liking' the Critical Wit page on Facebook and/or give it a rating in iTunes. You can also follow Critical Wit on Twitter @TheCriticalWit.  Thanks!