Critical Wit #56 – The Price of Gold: The Toll and Triumph of One Man's Olympic Dream (Ian Dille)
[ 20:15 ]
Play Now
|
Play in Popup
|
Download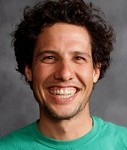 Ian Dille is a freelance journalist and co-author of "The Price of Gold: The Toll and Triumph of One Man's Olympic Dream."  In this episode, guest host Julia Jenkins  chats with Dille about the subject of this book, many-time track cycler champion Marty Nothstein.  Nothstein is an Olympic Gold and Silver medalist in Match Sprint bicycle racing, a sport where contestants compete on a banked oval track called a velodrome.  You can find out more about Ian Dille by visiting his website www.iandille.com.
Julia Jenkins is a librarian and blogger at the website, "pagesofjulia", which reviews books, audiobooks, and other pop culture literary works. You can subscribe to her website at http://pagesofjulia.com/.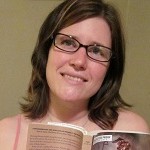 If you enjoy this podcast, please consider 'liking' the Critical Wit page on Facebook and/or give it a rating in iTunes. You can also follow Critical Wit on Twitter @TheCriticalWit.  Thanks!